Social education programmes

Government shelter for children: Boys Home Programme
Since 2001, Peace Child India has been working actively with young people from disadvantaged communities. Our focus areas have been social medicine, education and entrepreneurship.
This is a shelter run by the Government for children who have been rescued from abusive employers, who have run away from home, who are addicts or have been caught committing petty crime.
The home it self is a pretty bleak and depressing place, where children are routinely locked up and provided with limited food, medicine and counselling.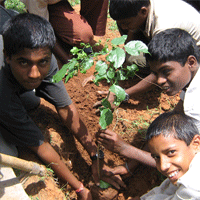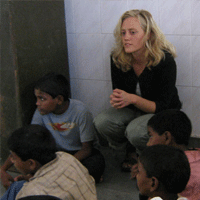 Our volunteers visit the Boys Home everyday, providing a vital lifeline for these children, by providing them with crayons, play equipment, a reading room, books, excursions to parks, soap, towels and other necessities for a small window into a normal childhood.
Most importantly, our volunteers provide love and routine in the chaotic lives of these children.
We desperately need volunteer and material help to further very urgent and important work here.